WordPress for Dummies - Tips for Building an Online Portfolio
Published By: Amy Donadio
A few years ago, I needed to create an online portfolio and it needed to be free. At the time, Wix was advertising on TV so I decided to try it. It was easy to use and I liked it, but I was informed that potential employers did not. I was told WordPress was better because it looked better for building portfolio pages. I had never heard of WordPress. What was the difference, I thought? At the time, I didn't see one until I went to my always reliable resource: The Dummies Series.
I love the Dummies Series. It may sound silly but they've helped me quite a bit in the last 15 years, from using Microsoft Excel to starting an eBay business. They are a great source of information and I would definitely recommend them.
So, what is WordPress and how is it used? WordPress has two systems. The first system is the one I use and seems easy: Wordpress.com. You create a domain name (with .wordpress.com at the end), mine happens to be here. Like any other site, you create a username and password and you're in. Then you pick a free theme. I have Babylog because it's free and simple, but if you have a few bucks, you can pay for a theme which is a template that is created for you.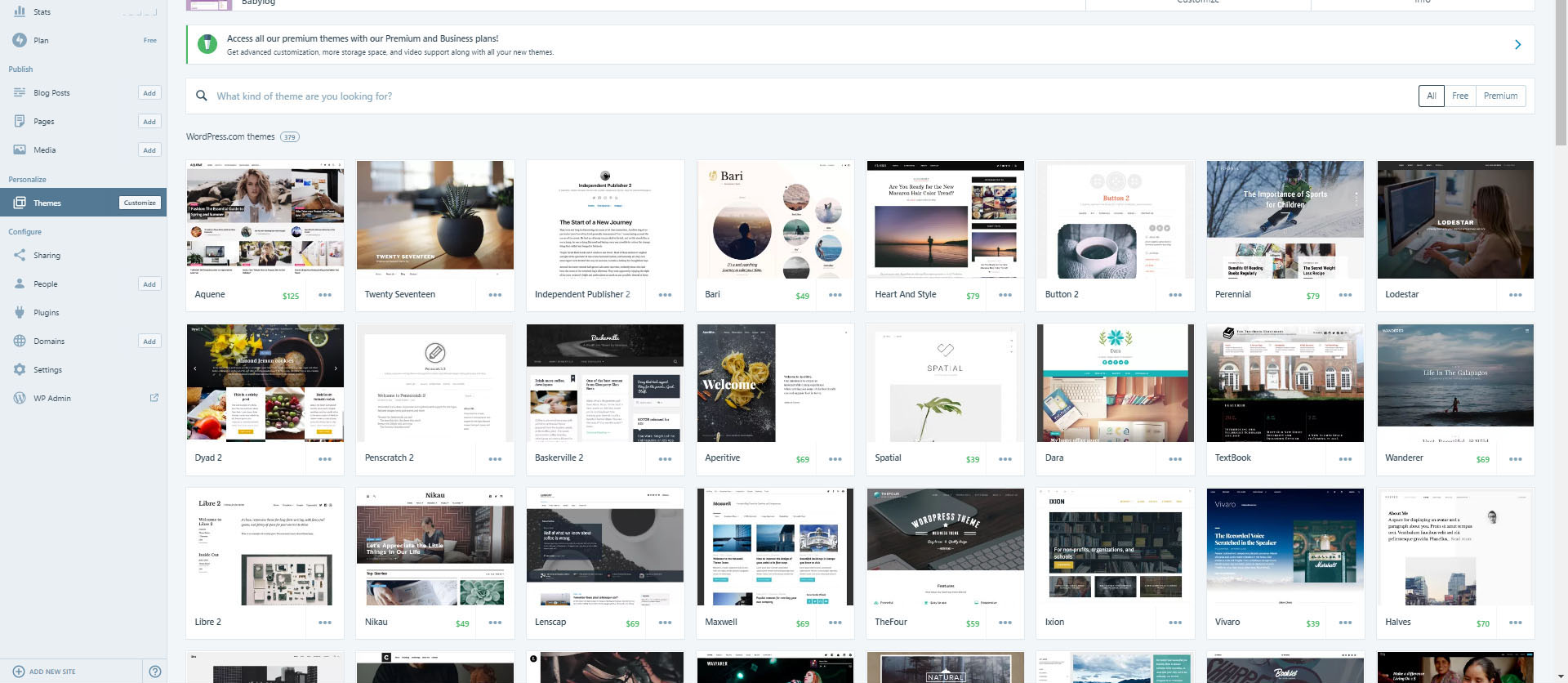 I have found you can tweak the theme in the appearance section by adding color and images. You can also go to customize and play around with a few more things.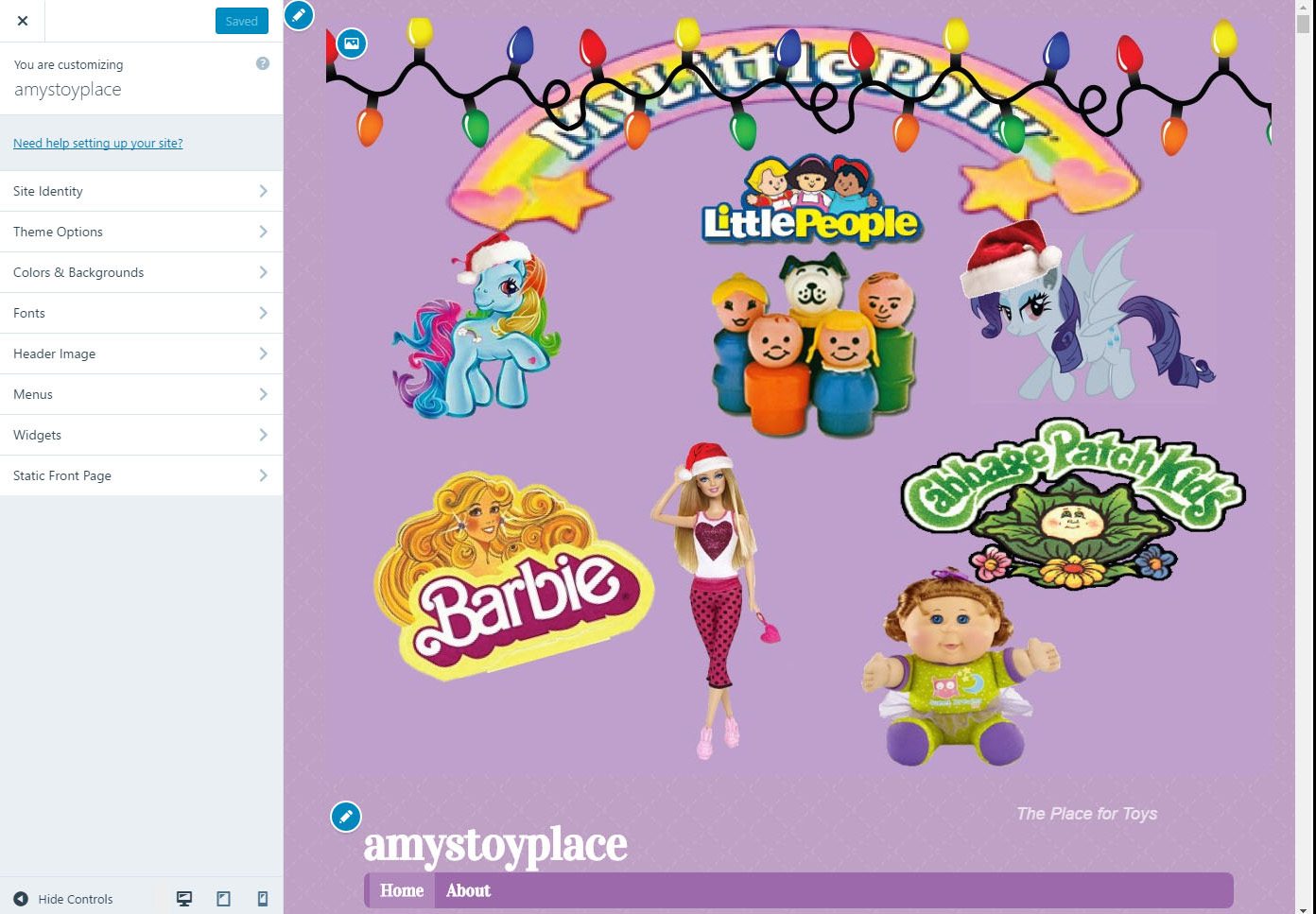 Images and other media can be uploaded through the media library and placed on your pages or blogs.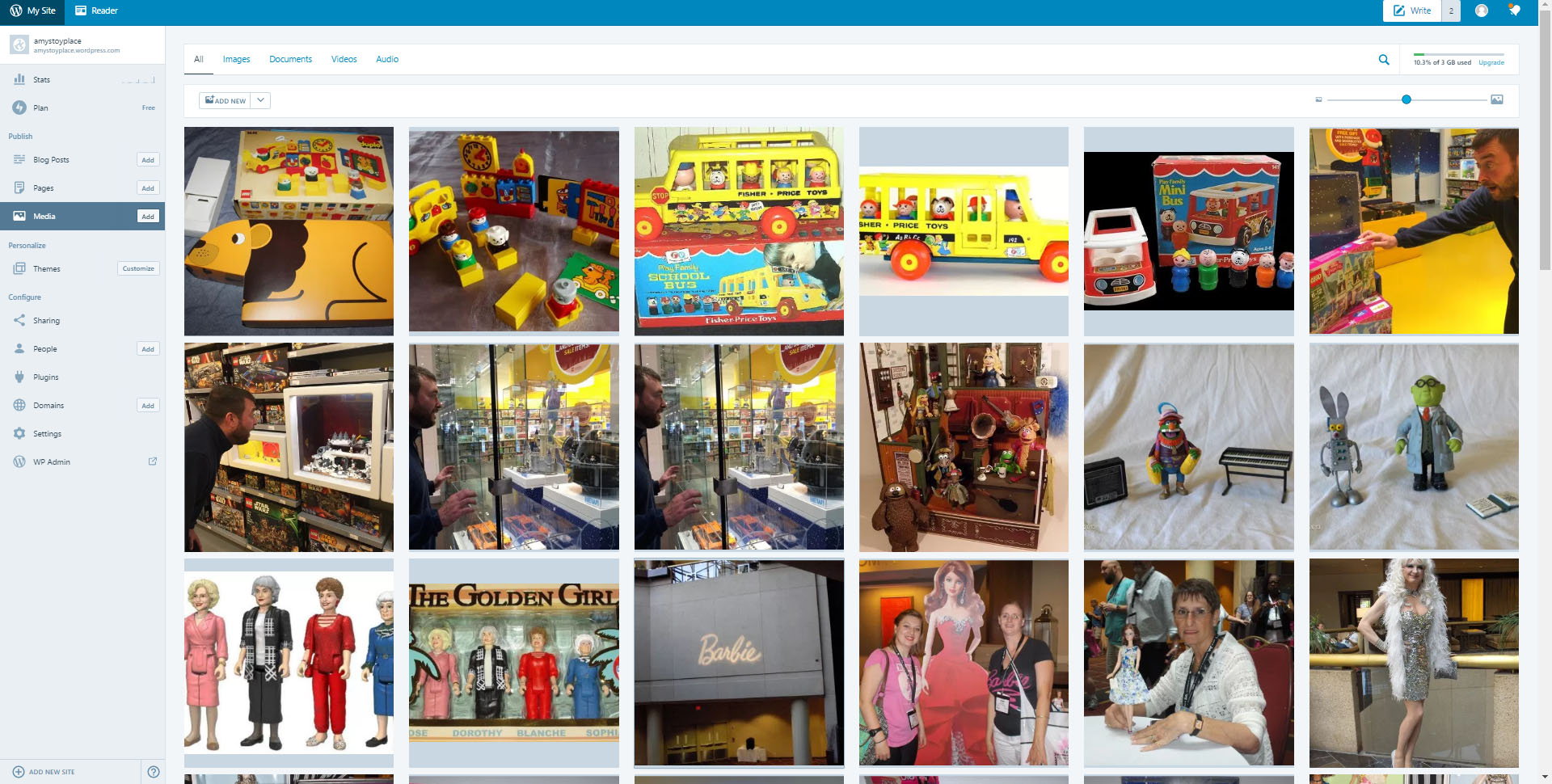 Sounds easy right? Well there's another side of WordPress that gets a little more complicated. That's where WordPress for Dummies comes in.
The other side of WordPress is WordPress.org, which is a content management system using a web server that is based in PHP and MySQL. If that sounds too techy for you, try reading the book cover to cover. Yet according the author Lisa Sabin-Wilson, the author of the book, it only takes 5 minutes.
First, you must know which kind of blog you want to start with. There are four types: business, media/journalism (CNN, FOX), citizen journalism, and professional. Once you have decided which one you are, you will need to establish and register a domain name along with an extension such as .org, .com, .net or .info. Lisa recommends Hover.com, Register.com, or Network Solutions. You have two options: rent a name or buy one. Next, you will need a webhost. Some of these include Bluehost, GoDaddy, or HostGator. You will need to have the MySQL Database to install the WordPress manually.
Like WordPress.com, you are able to pick from thousands of themes- some free and some costly. Some themes range from $80 to $200.00 a year. You can also create your own theme using tags and the PHP database. Although, it's recommended that you stick to the Official WordPress themes directory to be safe from spam and malicious code.
Though parts of the book get extremely technical, parts have a lot of great information. The book recommends "tracking back" which is providing a link to a post made by another blogger in a different blog. There is also trackback spam, which you can use Akismet to monitor and get rid of. Akistmet is a plugin you can install from their website www.akismet.com. It can cost around $48.00 for a small business.
You may also want to look into creating a plugin, which are small programs that are an extension(s) of your blog or website. Some plugins that the book recommends are AppPresser which lets you use WordPress as a mobile app, Facebook, WooCommerce (which gives you the ability to sell products), and BackupBuddy which backs up your entire WordPress website.
You will benefit from making your post look pretty. Pretty permalinks are links that are more pleasing to the eye as well as well as to the search engine. One example is below. This gives the date, year and topic of the post.
http://yourdomain.com/2015/02/02/pretty-permalinks/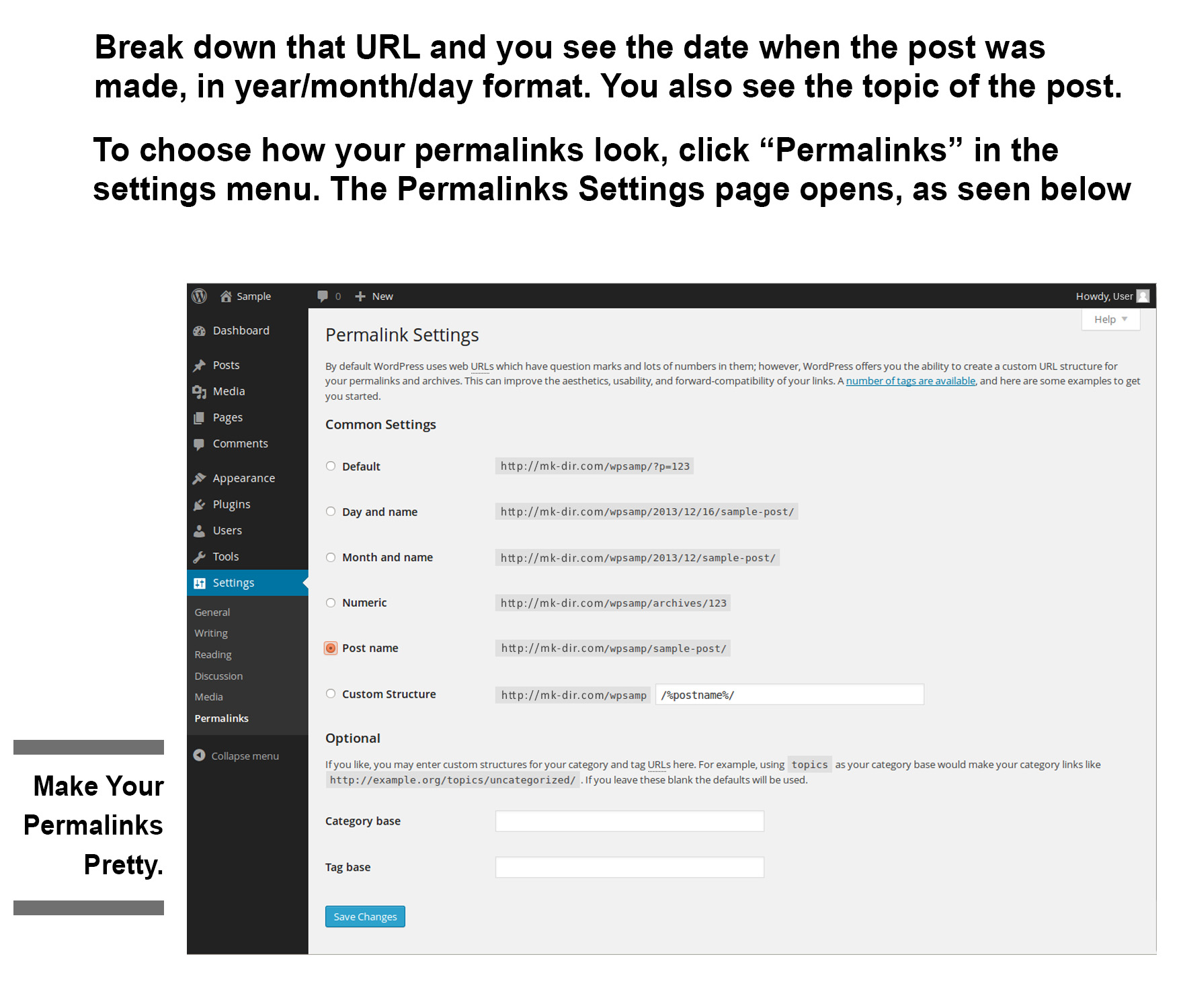 Once you've gotten familiar with WordPress, you'll notice a setting on your blog called widgets. These are coded interfaces that can be used in WordPress that let you rearrange the content in your blog sidebar. Widgets must be registered in the themes function template. Also keep in mind that when typing templates, use a text editor such as Notepad or TextEdit. Using a word-processing program such as Microsoft Word opens a slew problems with your code. There are hidden characters and quotation marks that WordPress cannot read.
Check out WordPress for Dummies if you are looking to build a small business website or eCommerce website. However, for just a simple blog, I'd stick with WordPress.com (not WordPress.org). It's free, without the hassles of coding, web hosting, and registering domain names.
Our guest blogger series covers topics ranging from op-ed pieces to informational how-tos. If you would like to share your ideas and be featured on our blog, contact us at info@mk-dir.com. We want to hear from you!
Amy Donadio
Amy Donadio is a graduate of Marymount Manhattan College and Rhode Island School of Design. She lives in Somerset Massachusetts.
<
How to Install phpMyAdmin on Ubuntu 16.04 LTS Server Securely
>
How to set-up Webmin on Ubuntu 16.04 LTS Server