Building an Online Presence & Home for Your Art: Websites That Work
Published By: Andrew Schwartz
Visiting UMASS Lowell
We began our presentation at University of Massachusetts Lowell by asking questions like, who has a website? Who knows how to get a domain name name? Has anybody ever heard for WordPress or Weebly? What about Squarespace? We wanted to know more about the students, and learn what they did and didn't know about the internet. What we found was interesting: no students had any websites of their own, knew how to get started with web hosting, or acquiring a domain name.
Our goal is to get students more involved with computers, and specifically, the internet. By presenting interesting topics relating to each field of study, we believe they will have the tools to immerse themselves into a world of technology. Once they feel the power of the online market, learning code becomes a potential source of livelihood.
Welcome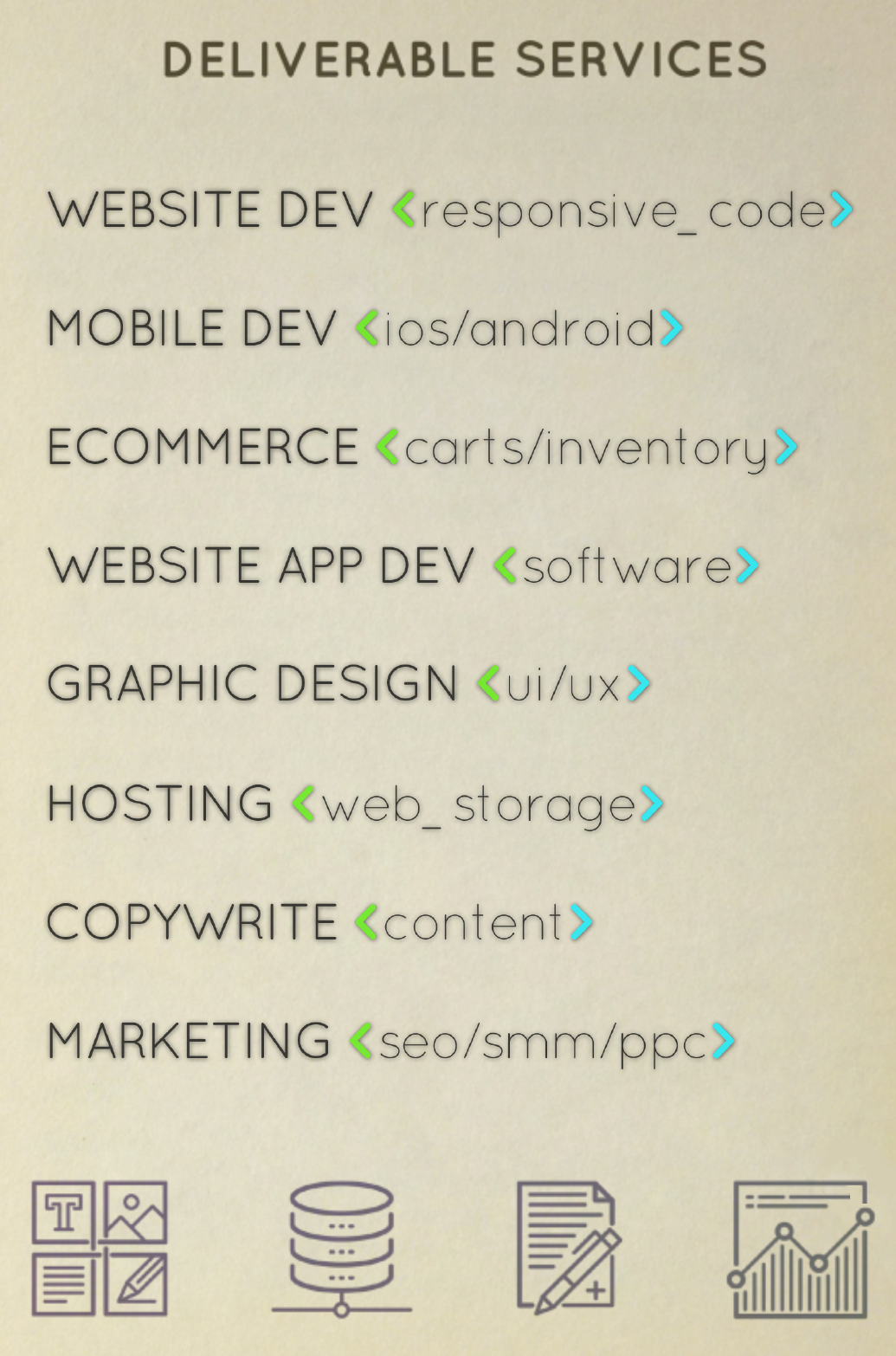 We are Make Directory Developers, determined to bring reliable industry standards to the online development world. We wanted to start an ethical web company after witnessing some of the less-than-desirable parts of the industry. We've seen countless businesses have trouble with web developers, especially with domain names. Web developers often overcharge unsuspecting customers and do not share information on how to do simple tasks in order to continue charging for changes if they are needed. We're here to change that trend.
We believe that by treating our customers fairly and helping them understand what we do, we'll create strong relationships allowing us to go beyond the average scope of work. We think outside the box and cover a wide range of deliverable services for our clients both personal and business related projects.
Enough about us! Now, more on the importance of online portfolios for students trying to promote themselves.
THE IMPORTANCE OF AN ONLINE PRESENCE
It's important to get out there and be recognized. It's crucial to get your work out into the world, but you must do it professionally. This doesn't mean you can't be creative- that is always encouraged. However, your content must be appealing to the users that are viewing it. Your online presence can help you share your work, easily promote exhibitions and events as you gain a following, and find you more opportunities that may have passed you by without this valuable tool.
Recognition can also help you gain exposure. By having a place to direct people, you'll have a central place for quickly showcasing your work and making sure you are always in a position to network. This, combined with the exposure, will help you gain the most valuable of skill-sets: self-confidence. Have your work shared by others can lead you to become a part of communities such as blogging, helping you to bring bloggers back to your site.
Having a professional appearance, even when not necessary, will prove your entrepreneurship. By creating a professional online portfolio with a standalone domain name, you are stepping apart from the crowd. It tell others that you are serious about what you do and yourself. In addition to these benefits, having all your content in one place may help you manage your brand, connect with potential buyers/patrons/fans, and develop professionalism.
COSTS ASSOCIATED WITH WEBSITE MANAGEMENT
In order to buy and own your personal domain name, you'll need to visit a website such as hover, Google Domains, GoDaddy, or HostGator. There are plenty more to chose from online; just be sure to purchase your own domain on your own behalf. Never let another person control your domain name. You can grant access to your account, but always remain the owner. A domain name will cost a little as $0.99, but on average they're about $14.99. However, they do have the potential to be in the thousands, and sometimes even higher. And of course, you need to renew your name every year, although that cost is standard. Selecting the right name can be tricky- it's a perfect combination of price, popularity, sense, and I'm sure a few other variables.
Hosting is also needed for your website. You could do this at home if you have a standalone server and lots of server experience, but most of us just buy a hosting server. This is really just a powerful computer with a fast internet connection. You can use any modern computer from the last 5 years if your internet connection is fast and reliable enough, because it only needs to "serve" files to users' machines. Hosting can be acquired from some of the same providers listed above for domain names and will cost you anywhere from $4 - $25 on average for a basic website. Prices can always increasing depending on your needs. For example, a Virtual Private Server (VPS) can start around $40 per month without software fees.
Before making any decisions, you must understand the requirements for your goals. Different options have different pros and cons. The best way to determine the best fit is to do some research. Basic search will lead you to Content Management Systems (CMS) online, a few are Squarespace, Wix, Wordpress, and Weebly. These platforms range from free - $30 per month, sometimes more. In addition to these, some of the platform require plugins. These tools allow for additional functionality and cost anywhere from free - $300 on average, some external plugins can cost in the thousands.
WHAT DO I NEED TO KNOW
Standard of Graphics - This includes a logo, colors, and font styling to start, but can grow drastically in size as the standard of graphics in businesses often require favicons, branding for products, and descriptive scaling profiles for all graphics and fonts.
Copy-writing content - Content for each page must be created. Most sites include a home, about, contact, product/service (in your case, artwork), and other pages.
High-res archives & thumbnails - Professional level photos for your collections can help draw attention. Some considerations include proper lighting, a decent camera, and a nice background. Most of the time we are photographing products / service, but in this case, artwork.
Descriptions - Some common descriptions include name, dimension, year completed, medium, creditors, about, and/or bio. You may want to consider include prices if you're trying to sell work online. This is the meat of your content and may take more time then you think to prepare. Remember, presentation is everything.
Categories (grouping) - This is often done by year, medium, concept, artist, and/or content. You can group your content into categories to keep everything organized and help users navigate the site with ease. Many websites begin with a categories page that break down the content into groups first.
Common sense / decision making - Your input will be needed through the project; having ideas in mind about direction will help keep costs low. If you can provide a direction or vision for your website, it can minimize working hours and ultimately reduce price if you are paying for a service. If you find yourself asking questions, Google it. There is a wealth of information online that you can use to help guide you.
The most important thing to do when you're going to build a website is to think about your project before you begin. Lay the groundwork and get an idea of what you want, and above all, educate yourself. Once you have some solid content, consider starting.
WHAT'S RIGHT FOR ME?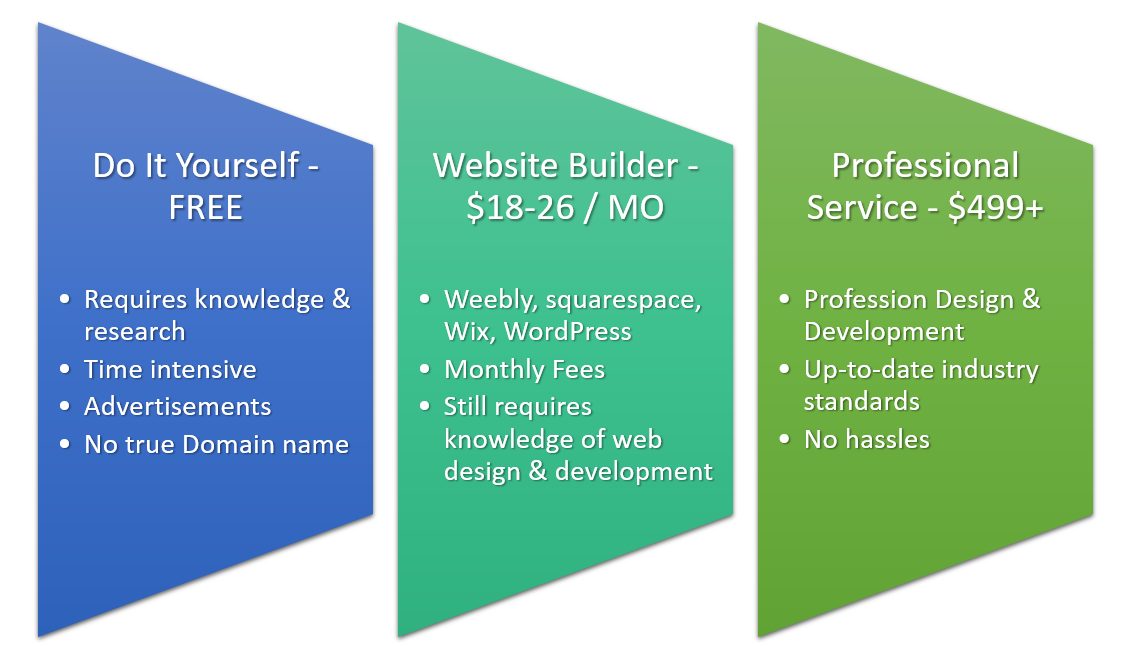 HOW DO I GET STARTED?
So in a nutshell, you need to purchase your domain name, select a hosting plan, and then design and develop the site. You can also use a CMS with a pre-built theme instead to just fill-in to your needs.
Benefits of DIY
Reduced Expenses
Unrestricted customizable features
Gain competence in a valuable skill-set
Drawbacks to DIY
Time to understand & learn
Difficulty of subject matter
May need guidance for completion and end up paying anyway
Please feel free to request a copy of our presentation on Websites That Work. If you have any questions, or you're interested in a class at your school, please schedule a call with us or send an email to info@mk-dir.com for more information.
Andrew Schwartz
Andrew is the head of operations at Make Directory Developers. He holds a deep passion for computers and technology and loves to help answer questions.
<
Meet the Team: Andrew Schwartz
>
How to Install phpMyAdmin on Ubuntu 16.04 LTS Server Securely